Working Groups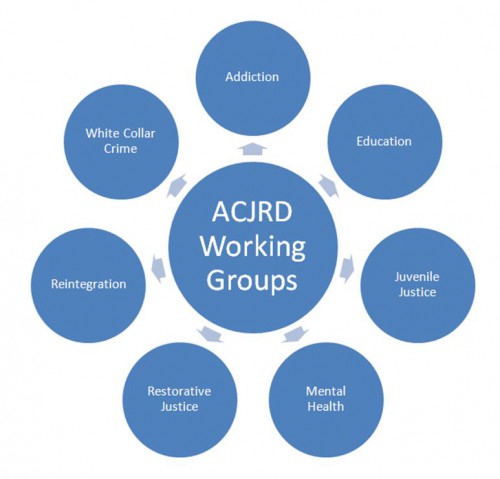 The ACJRD working groups are the vehicle through which ACJRD members can input into the activities of the association.
The groups utilize members' knowledge and expertise in respect of each topic and promote discussion and debate within each working group and the interesting seminars / lectures and workshops they organise. We also hope to develop areas in which to initiate research projects from within each of the working groups.
The ACJRD working groups currently established include:
Addiction
Education
Mental Health
Juvenile Justice
Reintegration
Restorative Justice
White Collar Crime
Each of the groups is chaired by one of our respected Council members. Because of individuals' various locations; much of the communication takes place by email.
If you are interested in joining one of the groups please complete the Working Group Application Form or contact the ACJRD Manager This email address is being protected from spambots. You need JavaScript enabled to view it. Tel. 01 878 2592
We value your ideas and expertise and would appreciate any contribution you can lend to the groups.